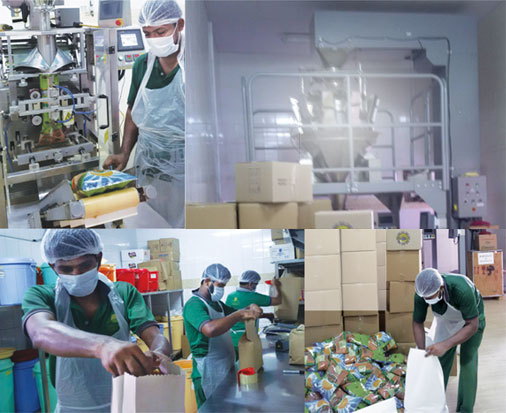 OUR
INFRASTRUCTURE
We always attribute our success to our product's quality.
To maintain and preserve quality and freshness of our products, we make sure that we install and operate the best cleaning, grinding and processing machines. Today our processing capacity ranges from 5 Metric Tons to 15 Metric Tons of different spices on a daily basis. This has helped us to create a separate niche of whole sale client tale in UAE and the biggest exporter of powdered spices and ingredients in the region in a very short span of time. Our new processing facility in India is aimed to increase the production capacity upto 25 MT quantities of different spices.
Our processing line consist of Hammer Mills, Impact Pulverizing Mills, Cleaning machines and Traditional stone grinding machines. We also upgrade our facilities time to time to keep in pace with the changes in the industry.
Our retail packing is done using advanced automated multi head filling machines which are fast and accurate. It also helps us to preserve the aroma and freshness of our products.